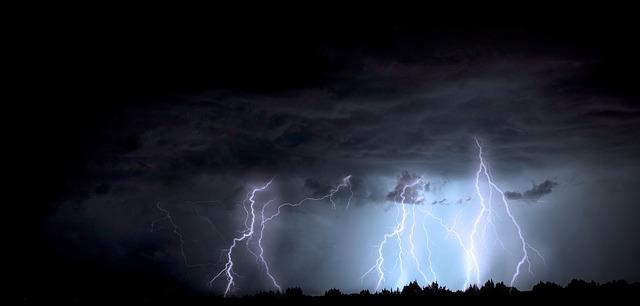 Protecting Your Business From Natural Disaster, Weather Events and Fire
Natural disasters can lead to big problems for your business. They can be a bigger worry in some locations than others, but there's always a risk that your business could be affected. Things like hurricanes and storms, earthquakes, flooding, and wildfire could all pose risks to businesses depending on where they are located. Even in an area where major natural disasters aren't typically expected, your business could still be affected by certain problems. There's nothing that you can do to prevent these things, but you can take steps to be prepared for them. By protecting your business, you can prevent disasters from having a significant impact.
Take Out Insurance
Business insurance can protect your business in a number of ways. As well as protecting your business from things like liability issues, it also helps you to cover the costs of damage to your business premises. Natural disasters could cause a lot of problems for your business that are expensive to fix, but if you have a good insurance policy, it could help you to cover the costs. At CommercialInsurance.net, you can get a quote for business insurance to find out what it could cost you. Paying for insurance can protect your business in the future, ultimately helping you to save a lot of money.
Create an Emergency Operations Plan
It's important to know how you're going to respond to a natural disaster before it happens. You don't want everyone in your business to have to scramble to work out how to respond at the last minute. Having an emergency operations plan ensures you're prepared to respond in the right way and keep your business running when possible too. There are lots of things to consider, from who's in charge to how to safely evacuate people and whether you could run your business remotely.
Protect Your Data
Protecting your business's data is one of the most important things you'll need to do in a natural disaster. Even if you can't keep your business open the whole time, it will benefit you if all of the necessary data is safe. One essential thing to do is to ensure that any paperwork isn't just stored in one location when it can be easily damaged. Ideally, it should be digitised and you should have a backup plan to protect it. Making use of the cloud is one of the best ways to do this. If you do have important paperwork, storing it off-site and creating copies will help to protect it.
Create a Communications Plan
Being able to communicate during a natural disaster is vital to keeping your business running. If you have a communications plan, you can make sure everyone knows how to remain in communication when it's most important. Your plan might define which channels of communication should be used, how and when they should be used, and how you'll communicate with customers as well as staff.
Preparing for a natural disaster will help to protect your business. When you have a plan in place, you can respond quickly.