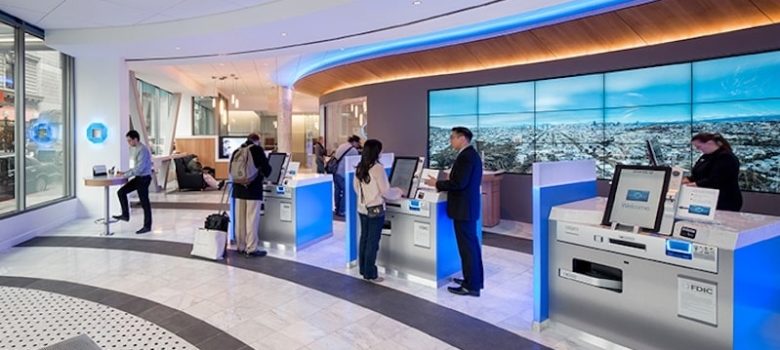 Retail Bank Manager? Here's How to Keep Your Customers Happy
Whether you're the manager or the owner of a retail bank, you live to serve your customers. However, the modern consumer has greater expectations than ever before. Consequently, failure to keep them happy will encourage them to take their accounts elsewhere.
So, while this isn't the only key aspect to consider, you must make it a priority. Here are four simple things you can do to ensure that the smiles remain on their faces.
#1: Invest in Advanced Technology
Given the importance of what they do, banks often lead the way in terms of incorporating new tech.  Customers need their funds to be protected and also need instant access and money management. Without those features, they will avoid your service.
These modern core banking solutions allow you to satisfy client needs while also cutting the operational costs. Banks that fail to adopt the cutting-edge tech run the risk of being left behind as old systems become outdated very quickly.
Embracing that self-service process that the modern generations are familiar with can be telling too.
#2: Invest in Your Staff
While consumers are primarily focused on the financial management aspects, they may need a little help from time to time. With this in mind, ensuring that they receive the right service is vital. However, the majority of client interactions won't be handled by you.
The staff will be responsible for the vast majority of interactions, which is why you must invest in their development. If they are unable to solve the problems, clients will get angry. It's equally important to think about their morale. A service with a smile is always better.
Teamwork makes the dream work, not least when aiming to keep the customers happy. Do not forget it.
#3: Invest in Customer Education
Ultimately, most customers concern primarily about one thing: their financial status. If your banking services help them in this sense, it's likely that they will remain happy with it. The best way to achieve this is to help them help themselves.
Teaching customers about financial literacy can make a world of difference. As they learn to manage their funds in a more efficient manner, they should avoid unnecessary problems. While this may actually reduce the fines that you can charge, it will help you in the long term.
When the clients are happy, it will inevitably enhance your reputation, which can lead to an increased number of clients.
#4: Become a Business Advisory Service
If you retail bank plans to handle business clients, it's important to become more than a lender. Provide advice that can actively aid small companies on their business journeys, and the results will be great news for everyone. The more they earn, the better it is for you.
A lot of banks generate an additional source of revenue by charging a fee for some of those services. So, you can offer a basic business advisory service within the package, and then charge for bookkeeping or other items. Striking the right balance is vital.
Business clients have the potential to become your greatest assets. Treat them well, and the rewards will soon follow.