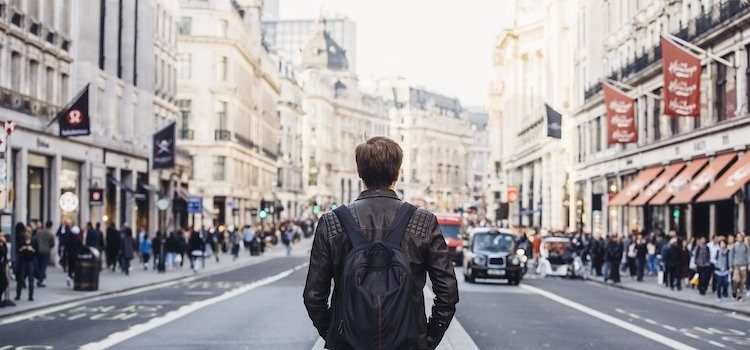 Here's How to Save Money While Traveling
Everyone associates traveling with spending all their money, having a great time, and settling down back to a life of 9 to 5 until they can afford to do it all again. But you don't have to fix yourself to one place to earn or save money. Here's some handy advice on making money while on the move.
Use Short Term Rental on Your Place
If you have your own place and don't want to leave it vacant, why not use a short term rental service like OptiNest. If you are using Airbnb for your property while on the move, services like OptiNest can help provide your property with a facelift, manage your place and even put it up for short term rental. On the flip side, if you're looking for a short term lease, look for short term rental listings so you can have a place to crash while you're in one place for a few weeks or months.
Do Some Easy Work on the Go
There are hundreds of jobs that you can do on the move, from freelance writing to picking up tasks on TaskRabbit. Self-employment gives you the flexibility to work on your own schedule. Blogging or social media freelancing on the go is as easy as having a laptop and an internet connection while signing up to an app that lets you pick up odd jobs wherever you are, helps you fit working around your travels.
Shop With the Locals
Going food shopping at local markets is the perfect way to get delicious food for a fraction of a price. Unlike our supermarkets, where tomatoes are perfectly red and round, you'll get a range of sizes, colors, and shapes in the local market place which also taste way better. You will save money, but also mix with locals and actually get a real feel for the place you're visiting as an added bonus.
Look for Different Destinations
You don't have to travel to the obvious destinations, instead, you can look off the beaten track and find something unique. These places often have the added benefit of being cheaper, and grateful for your business. You can also look in the local area you're visiting for less popular destinations that still offer something special. Everyone else is looking at that huge waterfall over there which is quite expensive to enter, why not look at the slightly smaller, cheaper but still beautiful location further down the road?
Travel Like a Local
If you're going between cities, why not travel cheaper and get a lift from a local? If you look for (safe and) affordable rides slightly off the tourist trail, you might find yourself hitching a ride, rather than forking out for an expensive tourist bus. If you're worried about safety, hiring a local tour guide for a few days might work out cheaper than planning and paying for the routes between cities yourself.
You can enjoy life on the move without having to drain that savings account. Earning money on the move, buying locally and avoiding the tourist traps will ensure you can have fun for longer, and save money as a result.