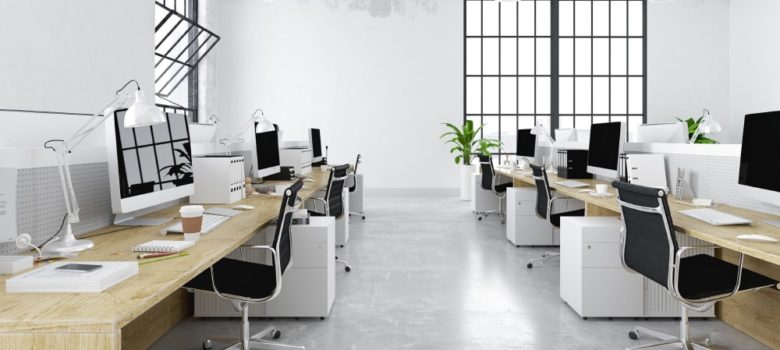 7 Signs It's Time to Look For a New Office
Moving to a new office is a lot of hassle, but there are instances where it could be hugely beneficial to your business. This post details some of the signs that it could be time to look for a new office.
Your Lease Is Almost Up
If your lease is about to come to an end, now could be the perfect time to start looking for a new office location. Even if you're unsure whether you want to leave or renew your lease, it's still worth taking the opportunity to see what else is out there – now could be a chance to find a new office without having to pay an early exit fee.
Many landlords raise the price of a lease when renewing. However, if you have a good relationship with your landlord, this may not be the case. It's worth checking how much your landlord is likely to charge when renewing your lease. Compare this quote with other similarly-priced offices out there and determine whether you're better off moving to a new office or staying put.
The Bills Are Too Expensive
If you're struggling to pay your lease, energy bills or business rates, it could be a sign that you need to move to a cheaper office location. High office bills could be eating away at your profits – or worse, they could be causing your business to run on a loss. Moving to a cheaper office could be the most effective way to reduce costs.
You'll need to weigh up moving costs, early exit fees and the cost of any arrears before choosing to move to a cheaper office location. In most cases, the reduced costs in the long run will make it worthwhile (it depends on how far into your lease you are)
Bear in mind that there could be other ways to reduce your costs without having to move. For a few ideas, check out this guide at The Balance on how to reduce business costs.
The Building Is Old and Falling Apart
You may want to leave your current office if the building is not in good condition. Commercial landlords are typically responsible for structural repairs like foundations or roofing, but this may not include things like plumbing or electrics. If you find yourself constantly forking out money on office repairs, it may be time to move elsewhere.
A newer office in good condition could not only mean reduced costs – it could also improve employee morale and brand reputation. Aspects like health and safety and security could also be improved by moving to a newer building.
Try looking into newer office buildings to see the quality you can get for your budget. If you've got the money, you may even be able to consider buying office space or even building your own office. In fact, the latter option has become very popular – using materials like sheet metal from companies like JR & Co, you can build an office building that's robust and low cost.
Check your contract to make sure that you're definitely responsible for repairs. There may be cases where certain fixes weren't agreed in a contract and where your landlord ought to be stepping in. This could allow you to stay put rather than having to move.
Your Team Is Growing and Your Office Is Too Small
It's possible that your team may have outgrown your current office. A larger office could provide more space for desks and could possibly allow you to hire more employees. Without upsizing, you may be forced to rely on hot-desking or you may have to limit your workforce to a certain number of people.
Of course, moving to a larger office is likely to cost more money. Unless you're willing to move to a less desirable location, finding a larger office for the same price you're paying now is likely to be a challenge. Consider whether you're willing to make these sacrifices.
An alternative option to moving to a larger office could be to simply embrace flexible working. By having some employees work in the office and others work at home, it gives you the option of hiring a workforce beyond your office capacity.
The Design and Layout Is Inhibiting Productivity
You should consider whether the design and layout of your office could be improved. There are instances where a poor layout can result in poor productivity. For instance, different departments could be spread out over separate floors resulting in reduced collaboration. In other cases, design features could be damaging productivity such as a lack of natural light from windows.
There are some instances where you may be able to get around a poor layout by thinking carefully about where to put desks. You may also have some control over the design such as changing the colour scheme or adding more artificial light. However, there are likely to be limitations to this.
There Are Too Many Distractions
If there are too many distractions in your office that you cannot control, this could be another reason to move. Too many external noises such as live music or loud traffic could make it difficult to concentrate on work. Alternatively, if you're sharing office space with other companies, you may find that these other companies are distracting you.
In some cases, you may be able to reduce these distractions without having to move to a new office, either by soundproofing your office or by talking to the employers of other companies to see if they can reduce their noise. However, you may find that moving to a new office is a much more reliable way of reducing these distractions.
The Building Has Poor Accessibility
You should also consider your building's accessibility. Issues such as lack of parking space could be causing stress among your employees. You should also consider whether your office is accessible to people with disabilities – if the only way to get to your office is to take stairs, you may want to consider moving to a new office that is designed more inclusively.
Extending parking space or installing ramps and lifts may be options in some cases. You should consider this before taking the decision to move to another office.