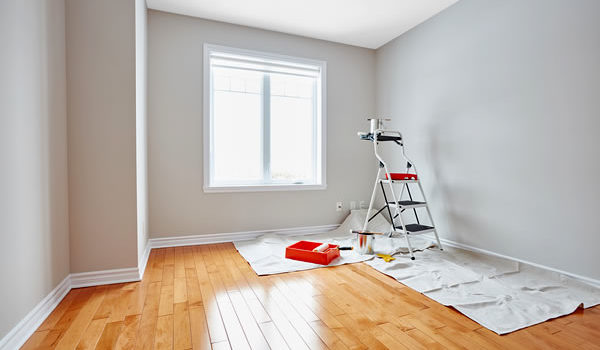 Steps to Make Your Home More Saleable
Selling a house isn't always a walk in the park. Whether you're an investor looking to generate profits, or you're a homeowner hoping for a quick sale to fund a move, it's beneficial to make your home an attractive proposition to buyers. In this guide, we'll outline some steps you can take to make your property more saleable.
Freshening up and Revamping the Kitchen
The kitchen is the most important room in the house for the vast majority of buyers. If your kitchen doesn't have the wow factor, it's worth freshening up and revamping the space to make it look as appealing as possible before you put the house up for sale. Opt for light colors for the walls and floors to maximize space and natural light, clear surfaces and consider repainting the units or replacing the countertops if they are drab, dated or tired. Add pops of color and vibrancy with flowers and plants.
Cleaning and Tidying
This may seem like a very simple suggestion for boosting the chances of a sale, but it's amazing how many listings feature cluttered spaces and rooms packed to the rafters. Before you take any photographs or arrange viewings, declutter, tidy up and clean the house from top to bottom. Removing clutter will make rooms look bigger and brighter, and clean, fresh, inviting spaces will create a much more pleasant viewing experience.
Preparing Your Outdoor Space
Many buyers are itching to get out into the garden and explore the outdoor space when they view a potential new home. Preparing your garden and investing in services such as landscaping and understory clearing can help to create a more attractive aesthetic, as well as maximizing the available space. You can also enhance the look of your garden by adding plants, flowers and potted trees, tidying up pathways, patios and decking, and mowing the lawn.
Switching to Neutral Decor
Many buyers like to start life in a new home with a blank canvas on which to make their mark. While some may adore bright colors and statement carpets and wallpaper, it's usually best to stick to a neutral, understated palette when trying to sell your home. Light colors offer buyers options, and they also make rooms seem more open and spacious.
Staging Your Home for Sale
Staging your home for sale is all about presenting it in the best possible light and increasing the chances of a buyer falling head over heels in love. Think about what you would like to see if you were in the buyer's shoes. Remove clutter and personal pieces and decorations, angle furniture towards natural light and take full advantage of views of the garden or landscapes in the distance. Adding touches like fresh flowers, scented candles and cushions and throws to make sofas and beds more inviting is also beneficial.
Some houses sell in minutes while others take months, even years, to sell. If you're selling your home, or you're putting an investment property on the market, take these tips on board to make your property more saleable.