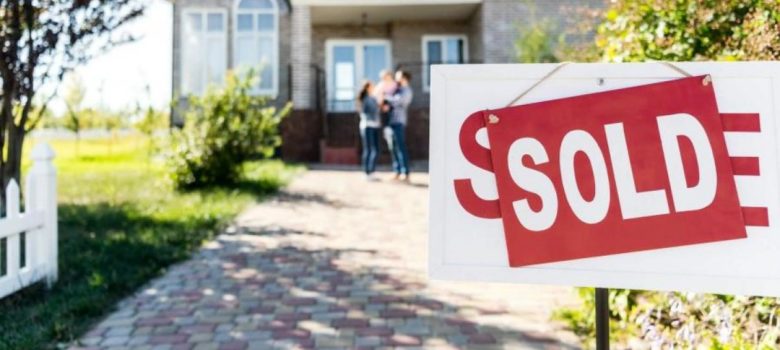 Your Steps to Take When Buying a House
It can be a daunting prospect when it comes to buying a house. However, it doesn't have to be a stressful and time consuming experience and it's important to think smart and stay focused on the task ahead.
This is an investment that needs to be carefully considered, as decisions you make in the home-buying process can make the difference between a home ideal that'll suit you and your family for years to come and a home that becomes a financial burden you're stuck with.
There are many factors to take into consideration before you make one of the biggest purchases that you'll ever make. You need to be thinking about the long term and where you see yourself living, which of course sounds obvious, but because the process of buying a house is expensive, you need to be sure that it's cost effective for you to do so.
If you're definitely at that stage where you're ready to start making moves, then here are some of the steps you will take when deciding to purchase a house.
Save for a Down Payment
First up, you need to be evaluating your finances and finding out what kind of figure you need to be saving for that initial down payment.
Not only do you need to have money aside for the down payment but you also need to ensure that you have sufficient money set aside for extra costs such real estate services, moving costs and home inspections.
Get a Pre-Approved Mortgage
If you're not lucky enough to have the cash up front for a property, then you'll be looking to get a mortgage to finance your purchase.
We can all get carried away looking for our dream house and perhaps a little ahead of ourselves when it comes to finding the money to finance such a dream. You want to be saving yourself time in the long run, and a lot less heartache, if you can secure a pre-approved mortgage lender before you jump the gun.
You will start the process knowing what figure you can go up to when purchasing a house, which will help you to put a limit on what you can really afford and will encourage you to search for properties that only fit within your budget.
It's always more advisable to get a pre-approved mortgage before you start any negotiations. Not only will you feel more comfortable having received confirmation that a mortgage lender would be willing to fund the cost of the property you want but it can give you more bargaining power when it comes to negotiations. It will serve as a strong signal to your seller that you have the financial backing that is needed to buy their property.
Hire an Attorney
A real estate attorney will be invaluable for helping you with closing documents and understanding the complex jargon that you will be presented with. Instructing an attorney like corpus christi real estate lawyer will iron out any potential problems along the way and will facilitate a smoother transaction of affairs.
Find a Real Estate Agent
Finding the right agent will really make the difference through the whole process. You can have your pick of who you want to use and don't be afraid to meet with several agents to get a good fit for your. Your agent will be your chief advocate and confidante and will guide you along the whole process that may seem alien to you.
Once you've appointed an agent, they will be able to help you set realistic expectations and target your search to areas you can afford. If your agent knows the areas well then they will also tell if your budget is realistic or not, depending on the features you desire in a home. They may also point you towards other neighborhoods that you might not have yet considered and might be more suitable for your needs and budgets. Sometimes it takes an outsider to help put some perspective on your criteria that you have set.
Go House Hunting
You will have a mental list of requirements before you start looking and will no doubt revise your list as you start looking. You will need to think about what your priorities are and what you are willing to perhaps overlook. Is the location the most crucial aspect for you? Or is it the need for a garden or a garage? Do you really want a new home or would you prefer a fixer-upper?
Finding your home can be both exciting and nerve wracking. Looking around prospective properties is always interesting and you often can never know what you might find. First impressions always count but sometimes you will need to revisit a property to really see it's full potential.
You will more than likely get an initial gut feeling about a house and prospective buyers are often guided by their instinct when visiting houses. Sometimes it's easy to be swayed by your list of 'must haves' in a property and it's only once you have visited a few that you may realize that the perfect house doesn't exist and you will need to find a compromise somewhere.
Make an Offer
Once you've found a home you want then your real estate agent will set about putting an offer in place for you. Your agent will understand the market and help guide you to make a suitable offer, that's even below or above the asking price.
Get a Home Inspection
You'll want to arrange a home inspection carried out at the beginning. A home inspector will check out the house from top to bottom to determine if there are any problems, such as faulty foundations and asbestos.
It's critical to decide which inspections and tests you want to perform, so it's best to talk with your real estate agent or another advisor to find out when inspections should be handled and if additional types of testing are important or appropriate.
Closing on Your House
At this point, all of the planning, house hunting and negotiations will be over and done with. The final step in the home-buying process is closing on your new place. The last hurdle will be more paperwork before the keys are finally handed over to you and congratulations will be in order!