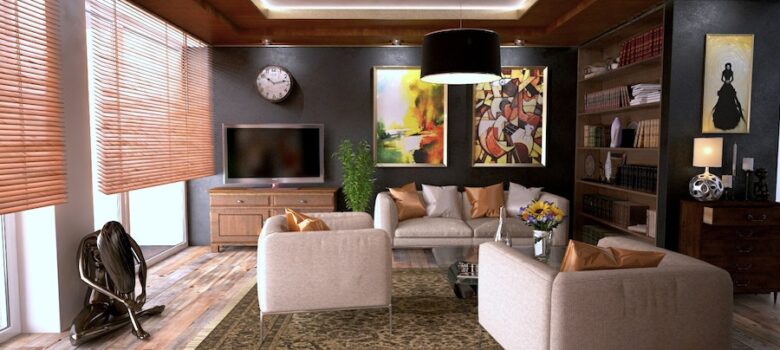 3 Practical Tips to Find the Perfect Apartment
If you're on the hunt for an apartment, you'll likely have the perfect one in your mind. Finding one that's even close to this can be difficult, however. Between searching online, going to viewings, negotiating with the landlord, and other factors, it can be a stressful experience.
That doesn't mean you'll have to get overwhelmed when you're trying to find the perfect apartment. You can make it much easier for yourself by using a few specific apartment hunting tips.
Three practical tips stand out. They'll not only make the search easier, but you'll make sure you find the perfect option, no matter whether that means luxury apartments or even a studio.
Find the Perfect Apartment: 3 Practical Tips
1. Look at the Details
The landlord mightn't tell you everything you'll want to know about the apartment, so it'll be up to you to make sure you have this information. You'll have to pay attention to the details when you're viewing the apartment. That's especially true when it comes to any repairs that might need to be done.
When looking through the apartment, keep an eye out for:
Mold

Sticky locks

Tiles that need caulking

Faulty electricals
If there's anything that needs to be addressed, make sure the landlord takes care of these before you move in. It's also essential to consider the space's size and how well it meets your current and future needs. You should also investigate amenities and neighborhood features that meet your lifestyle. Location is also key–it's worth looking into local transportation options, nearby restaurants, retail stores, parks, schools, and other attractions. Above all else, make sure you feel comfortable in the space now and in the foreseeable future. Researching these factors can assure success as a cash home buyer!
2. Have the Necessary Materials
Once you've found the apartment you want to put an offer on, it's time to actually make the application. You'll need to have quite a few things when you're doing this, so it's worth making sure you have them as soon as possible.
Having a folder with everything you need is recommended, and it should include:
Proof of identity

Proof of finances

Reference from previous landlords
The owner of the apartment you're applying for might need other documents and materials with this. Make sure to ask about this to make the process go smoothly.
3. Understand the Lease
Before you sign anything, you'll need to make sure you properly understand the lease. While they might all seem the same, they're not, and there can be multiple differences from one lease to another. Take the time to read through it so you know everything you need to.
This doesn't just mean focusing on the length of the lease. Instead, you'll have to look through the various clauses and terms to make sure you know what you're liable for. It also ensures you know what the landlord will take care of, such as repairs and maintenance.
You wouldn't have to deal with any unexpected surprises after signing the lease.
Find the Perfect Apartment: Wrapping Up
Trying to find the perfect apartment can seem like a stressful and overwhelming experience. With a few apartment hunting tips, you can get rid of a lot of that, but you'll need to know what you're doing.
Understanding the lease, having everything you need to rent the apartment, and focusing on the details will all be large parts of this. While there'll still be some work involved, it'll be much less stressful than you'd think.