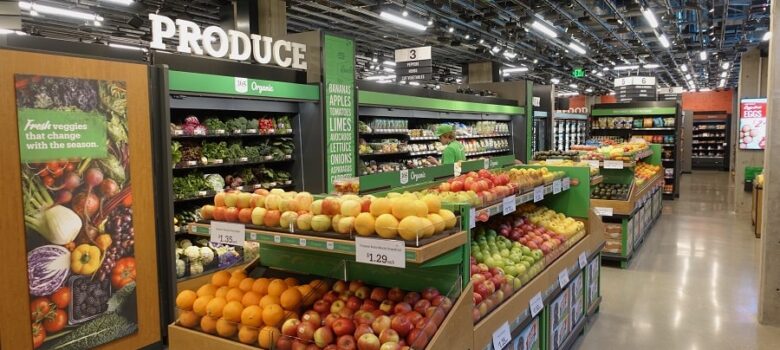 Why Your Healthy Grocery Store Venture Is Always Empty
For a lot of Americans, the pandemic has been an eye-opener. Many have chosen to focus on their health and lifestyle in order to support their immune system. As a result, services such as online dieting apps, fitness tools, and nutritional audits have experienced a surge in popularity.
For entrepreneurs, there is no better time to launch a health-focused venture. So, if you've seized the opportunity to introduce your healthy grocery business, you've been reading the market trends accurately. However, recognizing a trend is no guarantee of success. If your healthy grocery store still fails to attract customers, this could be caused by the following mistakes.
Your Online Presence Is Cluttered
Creating a helpful and informative website is no easy task. Unfortunately, websites can rapidly feel cluttered and confusing when it comes to grocery stores if you are not familiar with UX designs. Indeed, the typical grocery site will need to present a variety of products clearly so that visitors can easily find what they need. In other words, you need an expert who's familiar with online listing and filtering to display your products. Your product list also needs to be accessible on all devices and easy to navigate. The last thing you want is for local shoppers to ignore your store because they can't check your stock on mobile phones.
Your Fresh Products Don't Look Appealing
It makes no doubt that the best publicity your healthy grocery store needs is fresh and delicious-looking products. Presentation plays a huge role in how your audience will perceive your business. For instance, your fridge setup can elevate generic products if you work with a professional installer – click here to find out more about commercial refrigeration. Similarly, failure to play by the rule of market psychology could have a negative impact on shippers' perception. Grocery stores share a similar layout that's proven effective. The first thing to welcome visitors inside the store is fresh produce such as flowers, fruits, and vegetables. Staples such as milk and eggs should be placed at the back of the store to encourage visitors to walk through. You can't go against those established rules without suffering losses!
Nobody Knows It's Here
Local marketing can make or break a business. As a newcomer to the market, you need to make noise to get noticed. Your local signage can help attract the attention of people walking or driving past. You want to make a bold statement in a matter of a few milliseconds. You can also target local mobile searches by registering your store on Google Maps. You'll need to sign up to Google My Business and validate your physical address. Last but not least, social media platforms such as Instagram or Facebook can be a game-changer. You can use your presence to showcase fresh produce and recipe ideas.
There's No Incentive to Buy
Why would someone choose your store over another one? As a newcomer on the market, you want to deliver a strong incentive for your audience. Why not run a special offer for your first-time shoppers, for instance? You can advertise your grand opening by promoting a unique discount for the first 100 shoppers.
As the competition for health-focused businesses is growing due to the pandemic wake-up call, entrepreneurs need to make sure to maximize their marketing strategy. Bring your healthy grocery store to the next level with marketing expertise.